Are you struggling with what gifts you should give the athlete in your life? It can be incredibly difficult figuring out what to give the person who spends ¾ of their life in the gym and the other ¼ talking about going to the gym. They already have a gym membership! And the sheer number of fitness-related products out there can be overwhelming. Well, no need to fear, we've put together a convenient athlete holiday gift guide with some of our favorite gifts for athletes this holiday season.
---
Gait Analysis

Do you have a runner in your life? Whether they're training for a marathon or just hitting the road for a few miles per day, a gait analysis can help them become a better runner and decrease their chances of injuries from running or help identify the root causes of persistent injuries. Many sports medicine doctors and physical therapists will offer this service and some even do it in conjunction with running specialty stores. A runner usually walks away form a gait analysis with information on how to develop more economical movement patterns that can improve efficiency and speed and prevent injuries. The test can also help the athlete identify the best shoe for their foot type and gait. To find a clinic near you that provides this service, simply click here and type in your zip code.
Foam Roller

Foam rollers are great tools to help with injury prevention and rehabilitation and we think it's a must-have for every athlete's home. Made with a dense foam material, a roller can help work out adhesions in the muscles, as well as massage and lengthen hard-to-stretch areas. Rollers come in a variety of shapes and sizes so we recommend hitting a fitness equipment store and talking to a salesperson about the best option for the athlete in your life.
Travel Yoga Mat

Whether your athlete is constantly traveling for business and needs a fitness option for their hotel room or just going down the street for their yoga class, they will appreciate the gift of a new travel yoga mat. Choose a mat that folds up easily for someone who needs to fit it in a suitcase or one that comes with a strap for the yoga class attendee.
Touch-Screen Gloves
With winter right around the corner, you can bet your athlete is preparing for his or her winter workouts. Having the correct gear for those cold runs is incredibly important and they probably have a lot of what they need. But what we bet they would appreciate as a gift are some touch-screen-friendly gloves. Aside from keeping their fingers toasty, these will also allow for a tune change mid-winter-workout without having to stop and take off their gloves first.
Bluetooth Headphones
Whether you're working out in a gym or outside, we've all experienced that moment of accidentally catching the cord of our headphones and brutally ripping them out of our ears while training. Not only can it be painful but you also have to pause your workout to grab them and get them back in your ears. Incredibly frustrating! The cure for these headphone-related woes is a great pair of bluetooth headphones. If you choose to go this route, we recommend planning on choosing one of the higher-priced options out there. There's nothing worse than headphones that won't pair with each other or with your phone when you just want to get into your workout!
Fitness Tracker
Fitness tracking is all the rage right now and for good reason, the ability to track and measure data on each and every one of your workouts not only can help you workout better, it's also incredibly addicting. So we bet if your athlete doesn't have a fitness tracker, they probably want one.
There are tons of great fitness trackers on the market and it can be incredibly difficult to choose the right one for your gift recipient. Some sync to your phone, some don't. Some measure your heart rate, some don't. Some are waterproof and some aren't. How can you possibly choose between the vast number of different options? Before you even start to consider a brand, think about what type of training your athlete will be using this for. Are they constantly needing to check their heartrate? Will they need some waterproof capabilities? Knowing how they might potentially use the tracker will help you start to narrow down what you need. If you need more help choosing, this fitness tracker article is a great breakdown of what you should be looking for.
Recovery Gift Basket
Even as athletes it difficult to prioritize recovery. After all, spending time training and competing is easier and more fun than having to take time to stretch or focus on rest or even active recovery days! But we also know that recovery is an incredibly important step in keeping our body's healthy and preventing the chances of injury. Help the athlete in your life prioritize their recovery with a selection of products from our recovery line. When used in conjunction with other recovery tactics, these products can help your athlete perform better and recover more quickly.
If you want to start them off slow, start with our Recovery Cream. It's an incredibly powerful product and makes a great stocking stuffer.
Stress Relief Products
Stress is another issue common with athletes, especially those competing at the elite level. And combating that stress can be difficult and might even lead to more stress. So how can you help the stressed athlete in your life this holiday season? Check out our line of stress relief products. We bet they'll thank you in the long run.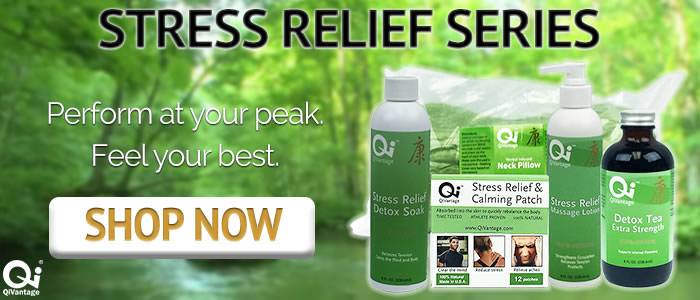 ---
Whether the athlete in your life is competing at the elite level or is just trying to get into their chosen sport, a holiday gift that helps them reach their goals will be much-appreciated and will likely be something they use for years to come.