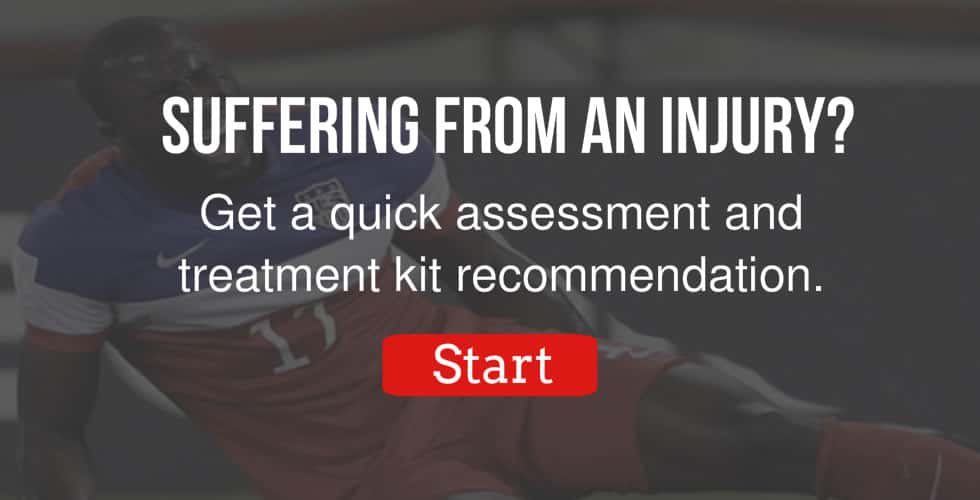 Congrats to Brandt Stiggins
Congratulations to Brandt Stiggins, a QiVantage sponsored athlete, for competing in Ironman World Championships in Kona, Hawaii.  Brandt completed the 2.4 mile ocean swim, 112 mile bike ride, and 26.2 mile run despite being blown off his bike by 50 mile + winds.  He showed true grit and fortitude by finishing after sustaining severe road rash, cuts, and bruises…a true warrior.   Read how he used QiVantage products to prepare for the grueling event.
Injury Treatment Kits
Speeds recovery from muscle pulls, tears, sprains, bruises and other common sports injuries.
Rave Reviews
Thank you so much for the information on your product, the background history of CHI/Qi, the training tips messages and for your remarkable product. I am an avid runner, my daughter a competitive gymnast and with excessive training, injuries are difficult to avoid even with the most careful athlete. Since purchasing your product, I have promoted it's name and your follow up web information to many gym friends and coworkers at a major hospital and rehabilitation center in N.J.Hopefully, you will continue to receive the acknowledgement and success you deserve.
Read more user comments
All Natural Formulas For Athletes
Featured Categories
Best Selling Formulas
Buy our athlete preferred formulas.
Great Deals Everyday
Get our best prices everyday!
Recent Products