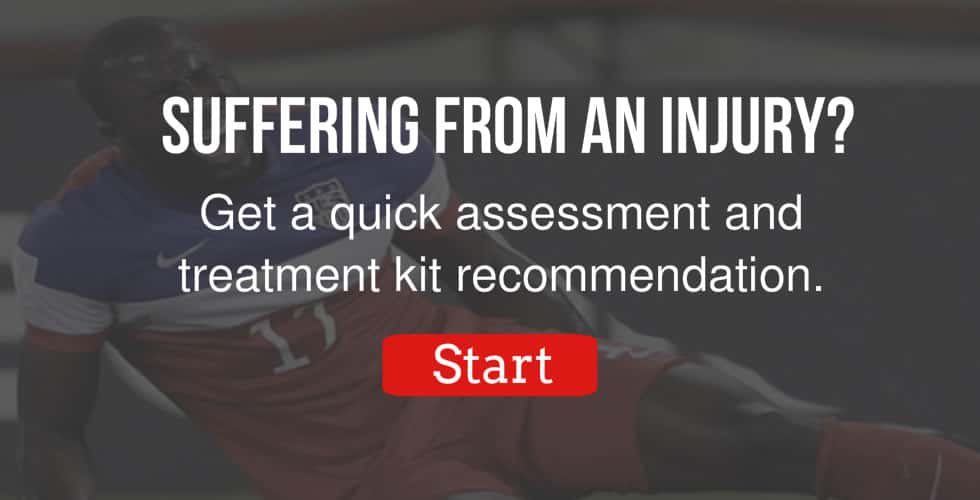 Rave Reviews
My accident was while doing yard work trying to lift a 250lb bucket of branches and fallen limbs in March of 2010. Not expecting this prior to my USTA Tennis season I was desperate to be able to get back on the court quickly. I used the hamstring patch for two weeks along with PT for three weeks and was back playing in 4 weeks. I literally could not weight bear for the first 3 days without excruciating pain. My doctor as well as physical therapist could not believe how quickly my bleeding hamstring cleared up within a week. Thank you for a wonderful product.
Read more user comments
All Natural Formulas For Athletes
Best Selling Formulas
Buy our athlete preferred formulas.
Great Deals Everyday
Get our best prices everyday!
Congrats to Brandt Stiggins
Congratulations to Brandt Stiggins, a QiVantage sponsored athlete, for competing in Ironman World Championships in Kona, Hawaii.  Brandt completed the 2.4 mile ocean swim, 112 mile bike ride, and 26.2 mile run despite being blown off his bike by 50 mile + winds.  He showed true grit and fortitude by finishing after sustaining severe road rash, cuts, and bruises…a true warrior.   Read how he used QiVantage products to prepare for the grueling event.