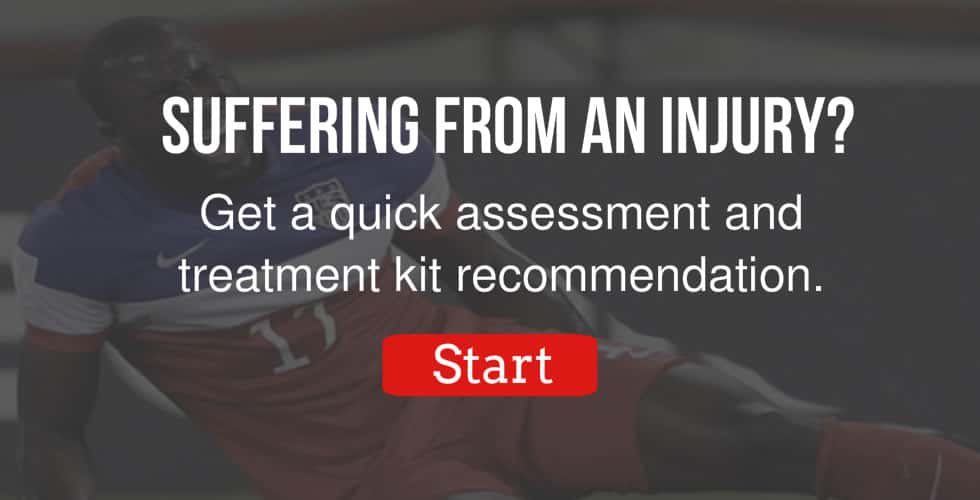 Rave Reviews
As promised, I wanted to get back with you for an update on the healing process. I know, it has been over one month and I want to apologize. You may not even remember me? I was the one who took forever for my shin splint to heal. I injured myself in February and tried your product in March. You sent me an additional recovery kit for free because I had little to no improvement after using the first kit. You also, generously and kindly, reimbursed me for the first kit because of my lack of response and awful skin reaction to your product. My skin looked like a 3rd degree burn. Well, I want you to know that it took an additional month for the skin to heal and the skin to stop itching. The deep pain also stopped by then and by the tenth or eleventh week, I could walk briskly and even jog a bit without any discomforting pain. Now, I feel pretty much completely recovered with no trace of injury. My injury much have been very deep and extensive. I want you to know that now, I am pretty much a believer in your product. I do feel the kits helped in my complete recovery. If I were to have another shin splint (God help me…I hope not!) I would use your product again…and, use it sooner upon initial injury. I will also recommend your products to others. To be smarter, unlike before, I plan to shed some pounds, work on strengthening my leg muscles, and work out with a lower impact routine before attempting jogging again! Thank you for all your tid bits too. Your company is a class act!
Read more user comments
All Natural Formulas For Athletes
Best Selling Formulas
Buy our athlete preferred formulas.
Great Deals Everyday
Get our best prices everyday!
Congrats to Brandt Stiggins
Congratulations to Brandt Stiggins, a QiVantage sponsored athlete, for competing in Ironman World Championships in Kona, Hawaii.  Brandt completed the 2.4 mile ocean swim, 112 mile bike ride, and 26.2 mile run despite being blown off his bike by 50 mile + winds.  He showed true grit and fortitude by finishing after sustaining severe road rash, cuts, and bruises…a true warrior.   Read how he used QiVantage products to prepare for the grueling event.