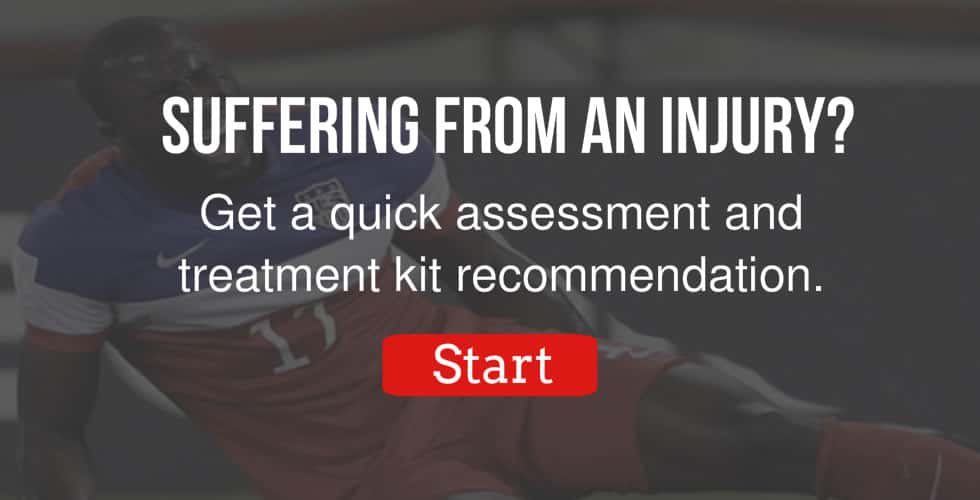 Rave Reviews
In October my daughter severely pulled or possibly tore her hip flexor muscle. After 2 months of pain and still not walking correctly, we were getting close to winter practices starting, but she was stil unable to use her leg. We tried the typical treatments, and when they did not work even went to an orthopedic surgeon to have X-rays and an MRI taken of her hip to see if there was something else wrong. After the appointment all they could tell us was it would take time. I began at that point to start searching the internet for pulled muscle treatment information, I came across your website in my search and really liked what I read. I decided to buy two recovery kits and have my daughter try them out. She told me that on the first application she felt like a bubble formed in her hip area where the injury was, and it grew till it "popped". The next morning she already felt better. After 3 more applications my daughter was walking normally and began light training to get back in shape. She was in the gym and working with the team 2 weeks later. I can't recommend the product enough, and have done so a number of times since we used it.
Read more user comments
All Natural Formulas For Athletes
Best Selling Formulas
Buy our athlete preferred formulas.
Great Deals Everyday
Get our best prices everyday!
Congrats to Brandt Stiggins
Congratulations to Brandt Stiggins, a QiVantage sponsored athlete, for competing in Ironman World Championships in Kona, Hawaii.  Brandt completed the 2.4 mile ocean swim, 112 mile bike ride, and 26.2 mile run despite being blown off his bike by 50 mile + winds.  He showed true grit and fortitude by finishing after sustaining severe road rash, cuts, and bruises…a true warrior.   Read how he used QiVantage products to prepare for the grueling event.